23 Top Insurance Email Marketing Tips to Start Growing your Business
Insurance email marketing has been shown to provide the greatest return on investment of all types of marketing. This page contains 23 of the top email marketing tips and tricks that you can start using today to grow your business. However, before you read the guide below, it's important to know the statistics behind why your insurance company needs to start and master it's email marketing efforts.
(You can click on the infographic below to enlarge it.)
Additionally….
74% of all online adult consumers prefer to receive commercial communications via email. – Merkle
---
66% of consumers have made a purchase online as a result of an email marketing message. – Data Marketing Association
---
138% more is spent by consumers who receive email offers than those who don't. – Convince and Convert
---
To get the most out of these 23 tips and tricks, you're going to need to choose a reputable email service provider (ESP). A good ESP should have quality customer service support, and excellent deliverability (Messages go to inbox, not the spam folder). This page will benefit you no matter which ESP service you chose. However, we wanted to save the best for last by providing our recommendation for the best ESP at the end of this article.
Setting up for your Insurance Email Marketing Campaign
1.) Establish Goals. An example might be "I plan to grow an email list from zero to 1,000 email subscribers over the next 12 months by leveraging online and offline opportunities to attract sign-ups." By setting the amount of email subscribers, timeframe, and a general idea of how you plan on meeting that number, you'll have a clear target.
2.) Select Your Target Audience. Don't build a list for the sake of having a bigger number. Many times it is best to find people that are looking for you. Whatever line of insurance you sell – they're out there. Rather than trying to sell insurance to someone who isn't looking for it or is not in the market for it, try to find groups, forums, associations, etc. that would want to get a quote to see if you could save them money on insurance.
3.)
Create a Sign-up Form. This step requires a website. There are many ways to grow an email list without having a website, see tips #7 and #9 below.
If you don't have a website, you should consider building one yourself with WordPress. The level of technical knowledge necessary to create and manage a WordPress site is about the equivalent of the knowledge it takes you to build and maintain your current Facebook page. You can do it. I created this website three years ago, without any previous experience in websites. I did so by purchasing the book WordPress To Go from Amazon and followed the step-by-step guide.
Once you have your website, you can add your sign-up form so that visitors can enter their names and emails (Or whatever criteria you want) to begin receiving emails from you. Example to the right (Above on mobile devices).
4.) Message: Briefly explain the purpose of your email newsletter, and why visitors should sign up for them. Visitors are going to ask, "What's in it for me?" It is critical that you answer this question in the form. In the example above, the message of the offer was for a free consultation regarding any insurance related topic. You want to pick a message that will appeal to your particular market of potential buyers.
5.) Include a Unique Call to Action: Don't use the generic "Sign up" button. Find an action-oriented phrase that is unique and creative.
Growing Subscribers to your Insurance Email Marketing Newsletter
6.) Offer Incentives: Find something that your insurance market needs or wants, something that might help them. Ideas might be a free guide, downloadable checklist, and eBook, or a free consultation. Once you find or create your incentive, offer it for free in exchange for signing up for your newsletter.
7.) Use Social Media: Do you have a bunch of friends and followers on social media? You can add a sign-up form to your Facebook fan or business page, or to your Twitter account. Be sure to use tips #4 & 5 when adding your form.
8.) Run a Contest: Host a contest for a valuable prize that requires an email address to enter.
9.) Take Advantage of Offline Opportunities: If you're at a trade show, seminar, continuing education, or even in your office, you can leverage personal interactions with customers and prospects to sign up for your emails. With many email service providers, you can download a mobile email sign-up application on your phone to manually enter new contacts, or you can even just use pen and paper and add it online at a later point.
Creating Emails that Will Build A Relationship
10.) Build a Welcome email: You can set an auto-responder "Welcome message" for people to receive immediately upon signing up for your newsletter. This initial email is when and where you should deliver the incentive from tip #6.
11.) Send a Broadcast: A broadcast is a one-time message that you deliver to subscribers at a scheduled date and time. Use a broadcast to let recipients know about upcoming events, changes in the insurance industry, or other news and information.
12.) Create a Follow-up Series: A follow-up series is a sequence of auto-responders, used to automatically send a set of staggered emails to get new users introduced to your newsletter, separate from your usual broadcast. First impressions are important. Using a follow-up series can be the difference between someone signing up for your free incentive and then unsubscribing, or becoming an avid lifelong subscriber to your broadcast.
Writing Emails that Will Make You Money
13.) Explore Topic Ideas: As you write emails for your welcome email, broadcast, and follow-up series, continue to put yourself in the newsletter recipient's shoes and ask yourself "What's in it for me?" If you aren't sure about what to write about, below are some general topics that subscribers might find beneficial.
Industry News
Information on Current or Upcoming Insurance Markets and Programs That You Have
Alternative Ways and Reasons Why People Use Your Insurance Agency or Type of Insurance
Customers Spotlight / Testimonial
User Generated Content Shoutouts – Such as Social Media Posts or Shoutouts
History of your Insurance Company
Case Studies
Special Events
Newsletters
Featured Blog Content
Guest Articles
14.) Do Not Directly Sell to the Subscribers: Directly selling your insurance market to the subscriber is the least effective way to make money while writing emails to your subscribers. Nobody likes being sold, readers will become angry with your brand that you have cluttered their inbox on a busy day and will unsubscribe as fast as they can. Rather, help them, educate them, and arm them with the knowledge it takes to find the right insurance policy and how to avoid scammers. If the subscriber respects you and finds your content beneficial to them, then they will think if you if and when they decide to purchase an insurance policy.
15.) Design Optimal Emails: A good email service provider has pre-designed templates that have a high engagement score. These templates can be easy or difficult to edit, depending on the ESP service you are using. Sometimes
Implement Visual Aids: Sometimes simple text is more useful, other times visual aids add color and understanding to the topic of your email.
Consistent Color Scheme: Use a color scheme that is consistent with the logo and branding of your insurance company.
Use Short Paragraphs: Break up chunks of text into groups of no more than three sentences. Large chunks of text seem daunting, and it is harder for the reader to keep their place while reading line-by-line. Smaller paragraphs make lots of content look and feel like less content.
Create Valuable Content: Feature the most important and engaging content on the top of your email. You only have a few seconds to convince the recipient that your email is worth reading, so put your best foot forward.
Sending Emails Strategically
16.) Select the Best time and Day to Send Emails: There are many statistics out there about when the best time and day to sent out emails is. However, this isn't the same for everybody because not every audience has the same schedule. You want to analyze your audience and avoid sending emails at poor times, and on low activity days. For if you are sending newsletters to somebody's work email, I would recommend sending during lunch. How many times do you get to work and there is a pile of tasks waiting for you? For me, the first thing I do is clear our my inbox from newsletters.
17.) Target your Emails: You want to split your email list into targeted segments. For instance, if you have a list of insurance agents and brokers, and also another list of direct individual or corporate leads, your approach to each will need to be different. For instance, if you want to court agents or brokers to sell for you, you might write a helpful email about commissions. This information would not be appropriate or applicable for your direct consumer leads. Thus, you would want to split your list into two groups. You can do this manually, or by adding on more criteria to your signup form.
Measuring Email Performance
Analyze the metrics provided by your email service provider to identify opportunities and optimize sales, click-throughs, opens, unsubscribes, traffic, and deliverability.
18.) Track Sales: Record the number of insurance policies you sell as a result of each email. You will want to pick an ESP's such as Aweber have this functionality built into the service. Over time, this will give you an idea of what works and doesn't work. To increase your sales, you will want to:
Assess your Content: What emails resulted in more sales? What emails led to no sales? What was the difference between the two of them? Was content the issue, or timing of the message?
Perform a Split Test: Many ESP's allow you to carry out a split test when sending emails. You can split emails based on the header, call to action, design, layout, etc. Which one performed better? It takes time to perfect your craft. The longer you tweak your email strategies, the more success you will have.
19.) Monitor Click Through Rates: A "click-through" is when a person clicks on a link that you provided in your email. Your ESP will provide data such as how many click throughs an email received, how many times the recipients forward your newsletter, and so forth. You should use click-through rates to:
Modify or Eliminate Underperforming Content: If a link isn't attracting a lot of clicks, think of ways to enhance the presentation of the link. You could do so by including better visuals, use different anchor text, or change the type of content you that you are linking.
Feature Popular Content: If one of your links has a higher click through rate than another link (Possibly via a split test), continue featuring the link that has a higher click rate, and check other links that contain similar content to reveal the type of information that subscribers click more.
Track the Links Among Targeted Segments: While the link may be underperforming among one segment of your email list, it may be performing well with another. Keep track, so you don't eliminate the strategy among a group of recipients that click on the link.
20.) Observe the Open Rate: The "Opens" that your ESP tracks will tell you how many people opened your email and when they opened it. This information is important to reflect on the strength of various subject lines and the best time to send your email broadcast. Enhance your open rate by:
Set Clear Expectations: Be clear and consistent about the content of your newsletter, and the benefits subscribers will get from your emails. Deliver on that promise. Recipients will be more likely to open an email that is consistent with the reason they signed up for your newsletter.
Write Compelling Subject Lines: The subject line is the first opportunity you have to convince recipients to open your email. Make sure the subject line is appealing. For a captivating subject line, "[Odd number] + [Explitive] + [Conent of the email]. For example, "23 Top Insurance Email Marketing Tips & Tricks to Grow Your Busines." Information that is segmented numerically is more attractive to readers because it allows users to quickly and easily browse the major points of your content, allowing them to zero-in on exactly which segment is most important to them. And for some reason, odd numbers are clicked more than even numbers.
21.) Analyze Your Unsubscribers: If someone has unsubscribed from your newsletter, this is a great opportunity to reach out and discover the reason they left and what you could do to improve in the future. There may be other subscribers that feel the same way. You can analyze your unsubscribers by:
Ask Them Why They're Leaving: With your ESP, you can create an automated email that asks them why they're leaving. Understanding why a recipient leaves is critical information. Review their feedback to improve future broadcasts.
Reevaluate Your Email Marketing Practices: The reason why one person unsubscribes may be the very reason many other people love your newsletter. Be sure to compare feedback to other data such as opens and click-through rates among each segment of your list.
22.) Review the Traffic Data: Traffic reports reveal how many subscribers are going from your email to your website or social media profile. To preserve and increase traffic, consider the following:
Use the Right Frequency: Sending emails infrequently cause subscribers to forget about your company and why they subscribed to your newsletter. Sending your newsletter too frequently can aggravate recipients by crowding their inbox.
Include a Call to Action: You want to evolve your leads into a prospect. A hidden or missing call to action results in a dead-end for the sales cycle. Make sure there is a logical next step forward that your audience can take, no matter how minute.
Link to Your Page Within Your Email: Driving traffic to your website or social media page is a great "next step" for your email subscriber. Encourage readers to learn more about who you are and what you do. By making them aware, they will be more likely to think of you next time they need your line of insurance.
Deliverability of your Newsletter
23.) Chose an ESP That Will Help Maximize Deliverability: This is the most important aspect of your newsletter. While email marketing is the most cost-effective form of marketing, offering the best return on investment, a successful newsletter requires a lot of hard work.
Email marketing is a straightforward way to promote your insurance company and build relationships with your customers. However, you can invest a lot of time setting up your email marketing campaign, growing your subscribers, creating quality email broadcasts, and measuring data. None of your hard work will matter if your emails are delivered to a spam folder. That is one of the many reasons why I chose AWeber as my preferred email service provider.
I have found that AWeber is the best email marketing program for several reasons. Not only is it easily customizable, but it also has awesome features like broadcast messages, easy to read reports, and straightforward subscriber management. Broadcast messages are an easy way to stay in touch by easily sending email updates to all of your contacts with an important message (like a new line of insurance you are offering) that are sent once to all subscribers, specific individuals, or to a particular email group list – you get to choose! You also choose the day and time each broadcast will be sent.
You can start the journey of growing your business by implementing the plan laid out in this article with AWebber by signing up for a free trial below.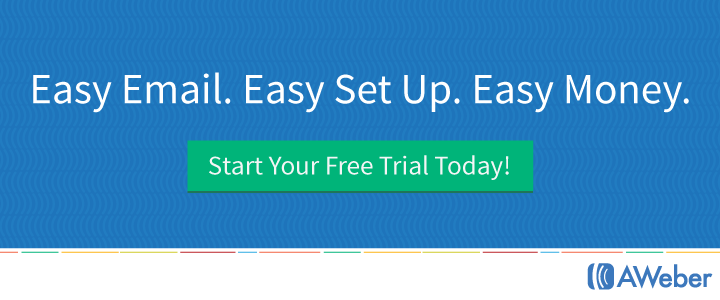 Thanks for reading, and good luck!
---
Disclosure from the Author
Michael Smith
Owner of ClassCodes.com
I hope this article has helped you on the journey of growing your business! I have tested many email service providers, which is why I chose to be a customer of and affiliate for AWebber. As an affiliate, that means that if you decide to sign up for their service, I will make a commission. The commission comes at no additional cost to you.
Please understand that I have experience with AWebber, and recommend this company because they are helpful and useful, not because of the small commissions I make if you decide to subscribe to their service. Please do not subscribe to AWebber if you do not feel that they are the best service provider to help you achieve your goals.
If today, or at a later date you decide to begin service with AWeber, I would greatly appreciate if you chose to do so by signing up on the form listed above.
Sincerely,
Mike Smith
Class Codes
Insurance Email Marketing